Blake Lively is pregnant and has given fans the first peek at her growing baby bump.
Blake shared family intimate photos on her lifestyle website, Preserve and photos from a party she threw recently to celebrate some fellow pregnant women.
"With a new baby on the way there is so much to do! the 27-year-old actress wrote on her blog Preserve.
"But before experiencing the joy of 3am screams, seemingly impossible amounts of poop and having a favorite shirt covered in reflux… there are presents to open, onesies to dye, there is cake to serve, advice to be shared and all around celebration to be had," Blake added. "And that we did…"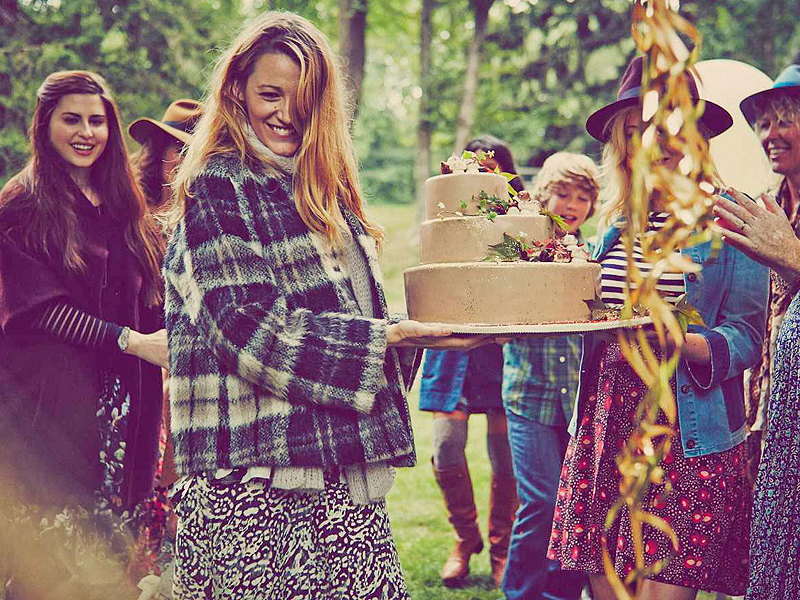 Blake Lively celebrates with family, friends and cake – ERIC LIVELY / PRESERVE
The expectant star, who will welcome her first child with husband Ryan Reynolds, looked especially pleased as she held on to a three-tier cake as her guests surrounded her – that is, when she wasn't snuggling with kids or giggling with pals.
Lively and Reynolds, 37, wed in September 2012, and starting a family has always been their plan. In August, the actress told Marie Claire she'd like to "spit out a litter of kids."
SUBSCRIBE TO WWW.CELEBRITYNEWS.COM.AU
[wysija_form id="1″]